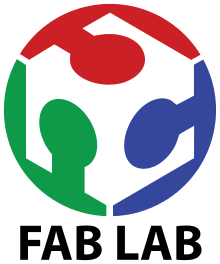 The Foundation for Community Driven Innovation (FCDI), began work on the project now known as the AMRoC Fab Lab two years ago, after receiving an Argosy Foundation grant for securing a FIRST Robotics Competition field and related FIRST K-12 resources and gear.
A Little History
Finding a good location for what was originally intended to be just a FIRST youth Robotics Center proved challenging, and FCDI thoroughly explored opportunities across three counties.  Over the course of the search, and the advent of new partners, plans for the facility expanded to include a manufacturing center that would provide participating youth  a more sustainable platform for academic and workforce development. It wasn't much of a stretch after that to see the whole facility as a seamless K-20+ educational and career center that could help bridge the talent gap across an array of science and tech fields, from computer science to manufacturing.
While partners and opportunities came and went over the course of AMRoC's journey, a few core partnerships developed and endured. After efforts to establish the center in Pasco County fell through, FCDI went back to their home county, Hillsborough, to revisit some potential space opportunities there. One of those opportunities, University Mall, which had launched on a redevelopment plan at around the same time,  is one that had briefly been considered earlier, but which didn't have suitable space the first time around. This time, however, with a better defined vision by FCDI, and a newly available 7000 sq. ft. space at the Mall with generous first year terms by Mall management. everything fell into place.
The Fab Lab Model
The decision to embrace the Fab Lab model – short for Fabrication Laboratory – is an educated one, made with an eye to both the mission of FCDI, and the needs of the community being served, as well as the close alignment of the Fab Lab concept with the cultural spirit of RD Management redevelopment plans and FCDI ARM Institute membership.   Fab Labs are intended to be open, innovative, academia and business friendly  places, focused on collaboration and sharing.
As per the Fab Foundation, " The Fab Lab Network is an open, creative community of fabricators, artists, scientists, engineers, educators, students, amateurs, professionals, of all ages located in more than 78 countries in approximately 1,000 Fab Labs. From community based labs to advanced research centers, Fab Labs share the goal of democratizing access to the tools for technical invention. This community is simultaneously a manufacturing network, a distributed technical education campus, and a distributed research laboratory working to digitize fabrication, inventing the next generation of manufacturing and personal fabrication."
FCDI Executive Director Terri Willingham is familiar with a variety of creative space concepts, from her previous work as a consultant with Eureka! Factory . She has authored two books on makerspaces (Makerspace in Libraries and Library Makerspaces: The Complete Guide , both published by Rowman & Littlefield) , both of which include treatments on Fab Labs.  While the Fab Lab model can be difficult to incorporate into libraries because of the required equipment component, the Mall space, in partnership with the University of South Florida, Tampa-Hillsborough Public Library system and other area partners,  is perfectly suited to the format.
Key characteristics of a Fab Lab include:
Public access, an essential element that supports the Fab Lab vision of democratizing access to tools for personal expression and invention.
Fab Labs support and subscribe to the fab lab charter , a promise we can fully get behind and which we highlight here.
A common set of tools and processes that include a laser cutter for 2D/3D design and fabrication, a high precision milling machine for making circuits and molds for casting, a vinyl cutter for making flexible circuits and crafts, an electronics workbench for prototyping circuits and programming microcontrollers,and a wood router, with the idea being that anyone from a Fab Lab anywhere in the world, can visit any other Fab Lab and be able to continue their work.
Participation in the larger, global fab lab network in the spirit of open collaboration.
But mostly, it's the processes,  the codes and the capabilities that are important, in a Fab Lab, especially the collaborative part of the experience. As part of the global Fab Lab community, AMRoC Fab Lab is committed to sharing an evolving inventory of core capabilities that will allow facility users the ability to make almost anything, in a collaborative and welcoming environment intended to benefit participants and the local community.
Fab Lab Community
As a registered Fab Lab, and part of the DigiFabAlliance, AMRoC takes its place along side a small handful of other area Fab Labs with whom we hope to collaborate, including the SOCOM Fab Lab, the Faulhaber Fab Lab in Sarasota , and two school based Fab Labs, Clearwater's Fabrication Lab at St. Paul's School and Polk Fab Labs for Polk County Schools.   Tampa Hackerspace, while not technically a Fab Lab, has a full array of equipment and resources available on a membership basis, with public open house events each week, as well.
AMRoC is the only Fab Lab in the Tampa area that will be established in a fully public location with community access, in addition to tiered membership opportunities.  Current AMRoC partners include PLuGHiTz Live Corporation, which will be providing a media and recording studio component, Tampa Hillsborough Public Library System, with their new Virtual STEM Library that will be accessible at the Fab Lab, and Code for Tampa Bay Brigade, the local chapter of the national civic tech organization, Code for America, which will be headquartered at the FabLab.
Follow Along, Join In!
You can get a sneak peek at the new space during Bar Camp Tampa Bay on November 10.  While there won't be much in the way of equipment on site yet, there will be conceptual designs, some robot displays and an opportunity to enter a drawing to win a membership for when the space fully opens to the public.
Follow along the AMRoC Fab Lab build out journey here, on Twitter, Facebook and Instagram.  Use our Contact page to drop us a line to learn how you can get involved now as a volunteer, sponsor or in-kind donor.